Roosevelt Hall Venue Information
---
Capacity & Configuration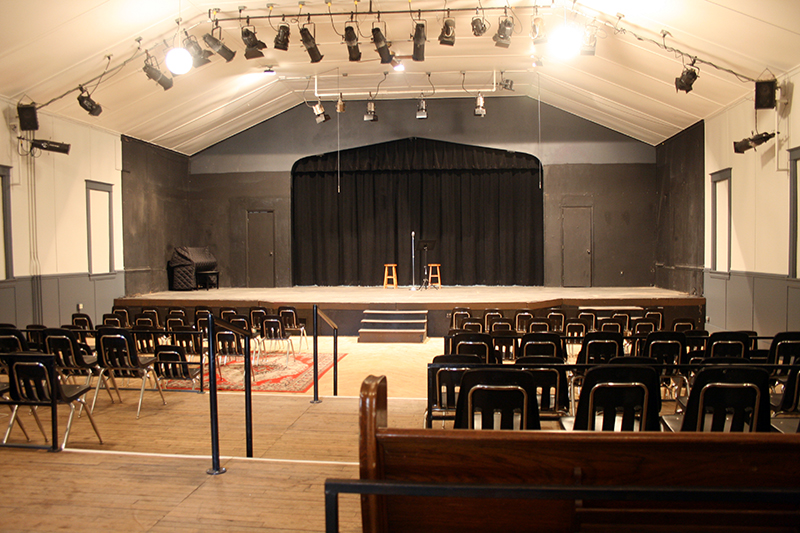 Roosevelt Hall is a flexible venue with an auditorium maximum capacity of 300 individuals. Common configurations include:
Up to 300 guests for concerts or events with standing room only on lower levels (seating only available in the balcony area);
190-230 guests for most general admission performances or rentals with chair-only configurations (no tables) on lower levels; 
150-200 guests for common multi-purpose configurations (mix of tables and chairs on lower levels, common for dinner theatre performances); and
Up to 170 guests with all lower level seating at round tables.
The lower level is comprised of main floor and three 'risers' of seating to maintain adequate sight lines for audience members.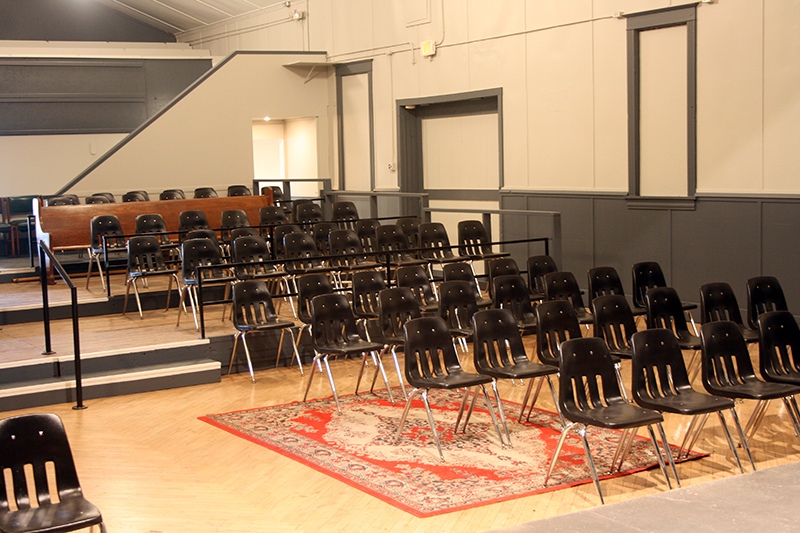 The balcony area is exclusively chair and bench seating.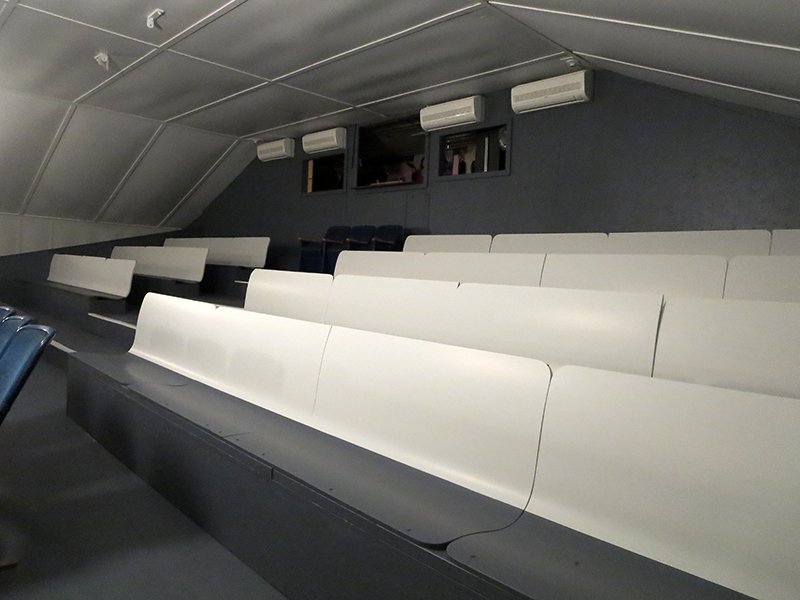 Roosevelt Hall is typically "open" annually from April 1 through December 15. We close and winterize the building December through March.
---
Parking
Roosevelt Hall has no on-site parking lot; however, there is ample street parking adjacent to the Hall and a dedicated drop-off spot at the front grand entrance.
---
Roosevelt Hall Rental
Individuals and organizations may rent Roosevelt Hall for their own gatherings, meetings, performances, or rehearsals. Each year we host a number of public and private events throughout our season. For information on renting the hall, please contact us for more information and detail.
---
Typical PWP Performance Information
Regular evening theatrical performances begin at 7:30 p.m. Doors open for dinner theatre patrons at 6:00 p.m. with dinner served at 6:30 p.m. Doors open for general admission seating at 7:00 p.m. Matinee performances begin at 2:00 p.m. Doors open for general admission seating at 1:30 p.m.
Regular evening concert performances begin at 7:00 p.m. Individual concert times may vary; doors open approximately 30 minutes before concert start time.
Please note individual event schedules may vary. Your print at home ticket includes performance times, and our website always lists the correct start time for a given performance.